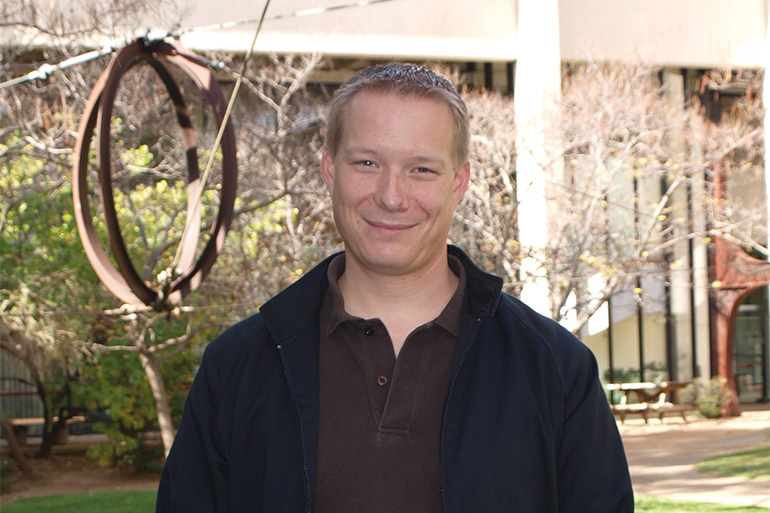 The facilities are really good. I like the campus I am on.
I really like my course. Information Technology (IT) is something I always wanted to do but never got the chance. I like the way it is taught. The classes are really small so there is plenty of time for questions and the teacher usually has time to go through things and help. It is really interesting and I learned a lot in the first semester.
The workload is reasonable and good to handle and yes, I am enjoying it. It is actually better than I expected. I like the online campus, which offers a lot of different things, from communicating and reviewing lectures, to teacher online support.
I am really happy with all the teachers and the staff at CIT. Everyone is helpful and tries to make things as nice as possible.
The facilities are really good. I like the campus I am on. It is not too big, so you can't get lost and you've got the central meeting place in the middle, together with a canteen and a really nice café with extremely nice staff.
The computer labs are good and comfortable. CIT provides me with what I need to learn for my course. There is no reason to complain. The library is really good and offers 24 hour computer and internet access as well as printing and copying facilities. So if you want to study in the middle of the night you are more than welcome to do so - that happens once in a while.
It is not always easy to get hold of a teacher outside class, but usually the teachers offer a support session at some stage during the week. So if you have problems with a class or any topics you can go and see someone during that time to get help or ask questions. It works pretty well as far as I know. But in general the teachers are more than happy to help you with any question that comes up.