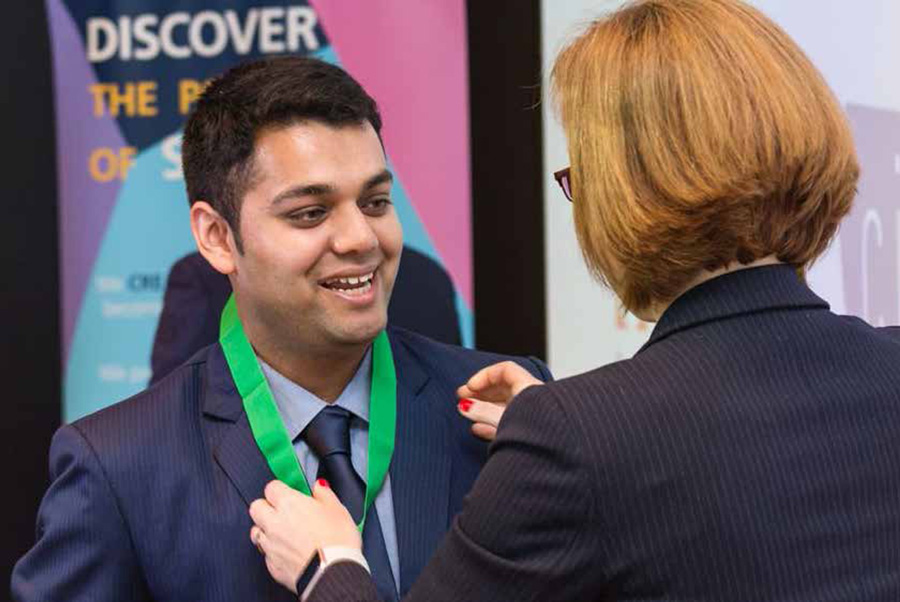 CIT staff are really friendly, motivating and supportive... because of my teacher and his guidance I won a bronze medal in the 2017 World Skills Australia competition representing Canberra region in the restaurant service category.
Saheb had dreams of taking his father's hotel business to new heights, when he started CIT's Advanced Diploma of International Hotel Resort Management.
"It was a significant decision choosing where to pursue my goals. I chose CIT as my go-to source for higher education, as it provides the fundamentals of all aspects of the hospitality industry…"
Now a successful graduate, Saheb has used the practical skills he gained from CIT to take his career to the next level, as Director Operations at Hotel Airport Centre Point in Nagpur, India.
"The course at CIT focuses on practical knowledge rather than theoretical knowledge…. During the course, we explored various hotels in Canberra and Sydney and gained practical knowledge…. CIT has instilled in me a deeper understanding of the hospitality industry that paved the way for me to be a successful leader."
Saheb found CIT and Canberra very welcoming and culturally diverse, and looks back at his time here with fond memories. Canberrans acknowledge the significant contribution international students make to our community, bringing diverse perspectives, building cultural awareness and understanding, and adding vibrancy to the city.
"I find both Canberra as a city, and CIT as an institution very multicultural. I love to meet new people and gain understanding about different cultures around the world. The environment here is indeed friendly and positive."
"Canberra is wonderful place to study in. As a student, it is not very difficult to find employment here, my classmates and friends are really good, and I have explored the city completely and found lots of things to do."
Saheb had great success as a student at CIT, and even represented Canberra in a national competition that brings together young people, industry, government, education, and institutions, to promote the benefits and need for skilled trade professionals.
"CIT staff are really welcoming and supportive…my food and beverage teacher helped me a lot and motivated me to learn new skills. Because of him and his guidance, I achieved a bronze medal in the World Skills Australia Competition representing the Canberra region in restaurant service category."
"CIT has shown me a clear path towards my future and success in a short span of time."
Well done Saheb. We look forward to seeing all the great things we know you will achieve in your career.