Student Visa Application Charges Refunds for International Students
Published: 24 Mar 2022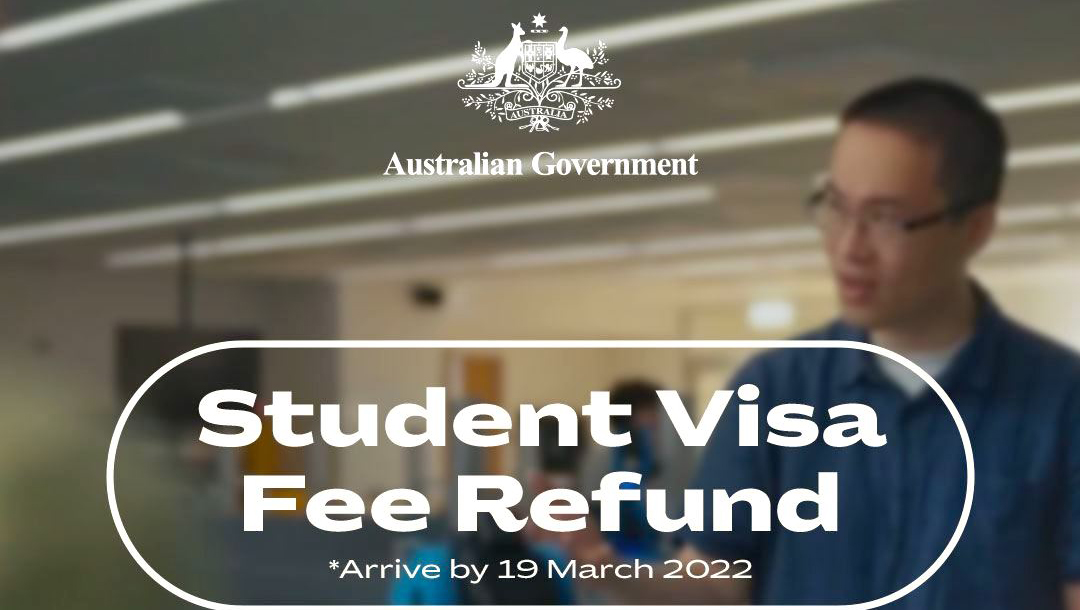 Arrived in Australia between 19 January 2022 and 19 March 2022 to study this year? You can receive a refund for your student visa application fee!
Great news for international student visa holders who recently arrived in Australia!
The Australian Government is offering visa application charge refunds for fully vaccinated Students who arrived in Australia between 19 January 2022 and 19 March 2022. The refund applies to current visa holders and new students who have arrived in Australia within the relevant dates this year.
This is an initiative from the Australian Government to support international students and graduates to help them continue studying, working and living in Australia.
You are eligible to apply for a visa refund if you:
Hold a valid Student visa (subclasses 500, 560, 570, 571, 572, 573, 574 or 575); and
Arrived in Australia on that visa between 19 January 2022 and 19 March 2022.
If you meet these eligibility criteria, you can apply online for a visa refund through the Home Affairs Visa Refund Portal. Eligible students can make a claim any time up to 31 December 2022.
To learn more, check your eligibility and make a claim here: Visa Refund Portal - Visa Refund Portal (homeaffairs.gov.au)
Read the latest travel and visa advice from Study Australia: Latest travel and visa advice (studyaustralia.gov.au)
Australian Prime Minister Scott Morrison explained that the visa fee refund is "a thank you for coming back and continuing to choose Australia."