VET graduates: Higher employment rates and other benefits
Published: 21 Nov 2018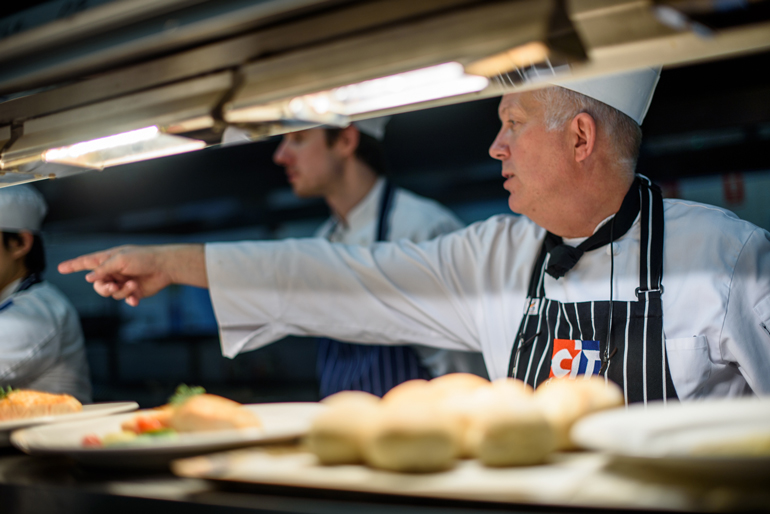 VET graduates have a higher employment rate than university graduates, according to 2017 report.
Did you know that more than 78% of VET graduates are employed after training[1]? That is 9% higher than the employment rate for university graduates.[2]
According to the Skilling Australia 2017 report, the benefits of Vocational Education and Training (VET) are far-reaching and will have positive impacts for students, businesses and the Australian economy.
Though Australia's VET system is internationally respected, there is still confusion about career earnings, employability and course relevance compared to university. The report clears up some of the confusion with good, old-fashioned facts.
"...VET continues to deliver great results in a range of areas and, because of its links with industry's cutting edge, has proven itself to be more flexible, adaptable, practicable and up-to-date compared to its university counterparts."
Here are some interesting questions about VET that the report answers.
Can VET graduates make as much money as university graduates?
Yes. VET graduates earn wages comparable to, if not exceeding, that of university graduates.
The median full-time income for a VET graduate is $56,000.[3] The median graduate salary for students completing a Bachelor's degree is $54,000.[4]
Can VET adapt to changing workforce needs?
Yes. In fact, VET is more relevant than ever.
According to the Commonwealth Government Department of Employment, the VET sector currently provides training courses for 9 out of 10 occupations predicted to have the greatest growth of new jobs over the next five years.[5]

(Table references footnote 17: Department of Employment, 2016, Australian Jobs)
Can VET graduates find work as easily as university graduates?
Absolutely. In fact, as mentioned before, VET graduates have a higher employment rate than undergraduates.
Despite university enrolments continuing to rise, the proportion of university graduates in full-time employment post-graduation continues to fall. The proportion of bachelor degree graduates in full-time employment after studying is only 69%[6] compared to 78%[7] for VET graduates.
So there are the facts.
VET usually provides students with a faster, more cost-effective pathway to complete a qualification and enter the workforce, than university undergraduate programs.
It seems VET remains best suited to build and skill Australia's future workforce needs.
Download the Skilling Australia report here: https://saf.org.au/perceptionsarenotreality/
---
View CIT's range of dynamic VET Courses.
---
1. National Centre for Vocational Education Research, 2016, Total VET Graduate Outcomes↩
2. Graduate Careers Australia, 2015, GradStats Employment and Salary Outcomes of Recent Higher Education Graduates↩
3. National Centre for Vocational Education Research, 2016, Total VET Graduate Outcomes↩
4. Graduate Careers Australia, 2015, GradStats Employment and Salary Outcomes of Recent Higher Education Graduates↩
5. Department of Employment, 2016, Australian Jobs 2016↩
6. Graduate Careers Australia, 2015, GradStats Employment and Salary Outcomes of Recent Higher Education Graduates↩
7. National Centre for Vocational Education Research, 2016, Total VET Graduate Outcomes↩