Cyber security training solution launched in Canberra
Published: 27 Nov 2018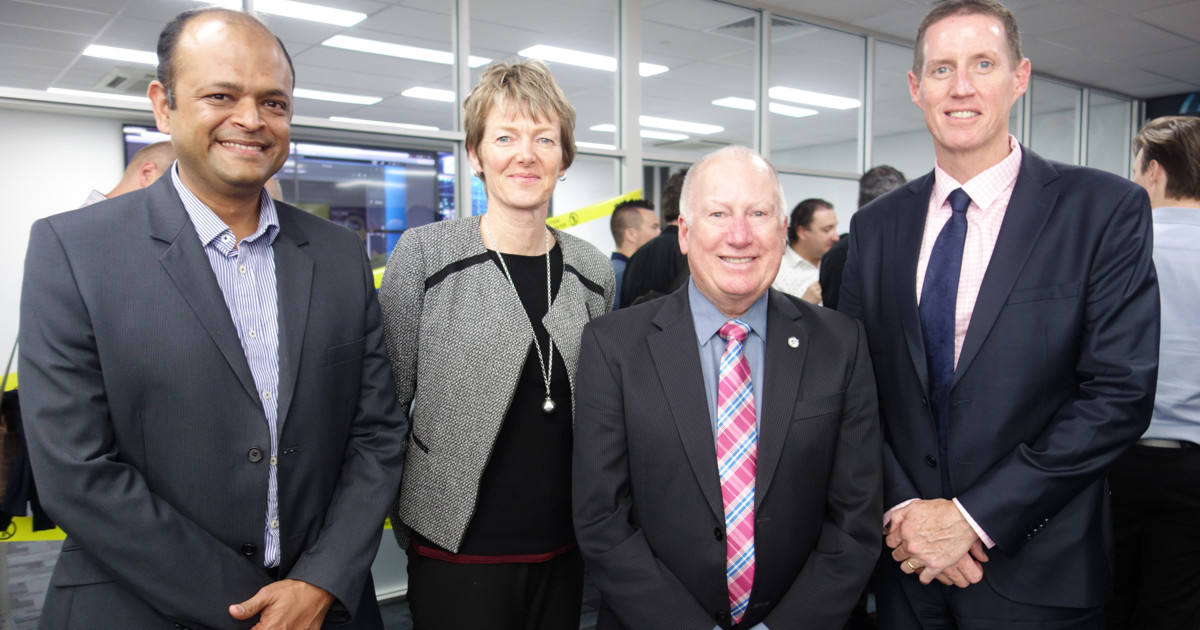 Head of CIT Centre for Cyber Security and Games Dr Abu Barkat, CIT Chief Executive Officer Leanne Cover, Mick Gentleman MLA, and CIT Board Chair Craig Sloan at the Training Security Operations Centre launch event.
In a national first, Canberra Institute of Technology (CIT) has launched a $1.1m Training Security Operations Centre (TSOC) for cyber security skills training.
The project includes a virtual classroom with a cloud-based security operations centre simulating real cyber threats, giving students the chance to work through real scenarios to gain nationally-accredited qualifications.
Tony Marceddo of Vault Cloud and Co-Chair of AustCyber ACT Node Advisory Board said, "CIT is leading the way with implementing education and training pathways to help address the critical issue of growing and upskilling our cyber security workforce."