2022 CIT International Course Guide is now available for download!
Published: 11 May 2022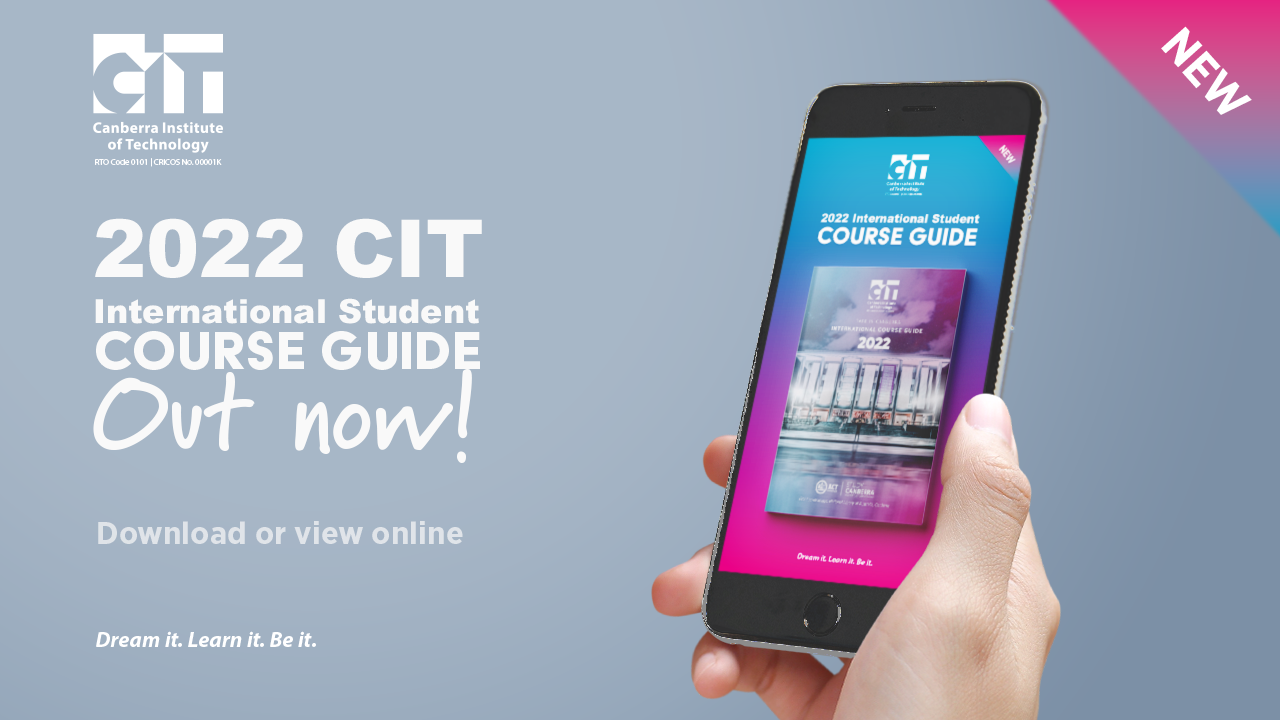 Discover the course for your dream career and sign up today!
Our latest digital brochure for the 2022 CIT International Student Course Guide is now available for download from our website. Complete with detailed course information, discover all the qualifications you can study at CIT (TAFE Canberra) in 2022/2023.
You can use our International Student Course Guide to discover everything you need to know about studying at CIT, life in Canberra, accommodation options, student services, enrolment, pathways to university, and more!
Our International Student Course Guide is easy to use with an interactive menu, video testimonials, and handy symbols. This brochure is a 100% digital experience that can be viewed on any computer or mobile device!
Interact with our new course guide
Download to any device
100% virtual experience
Comprehensive CIT course information
Easily jump from course pages to our website for more information
Are you ready? Your future starts now!