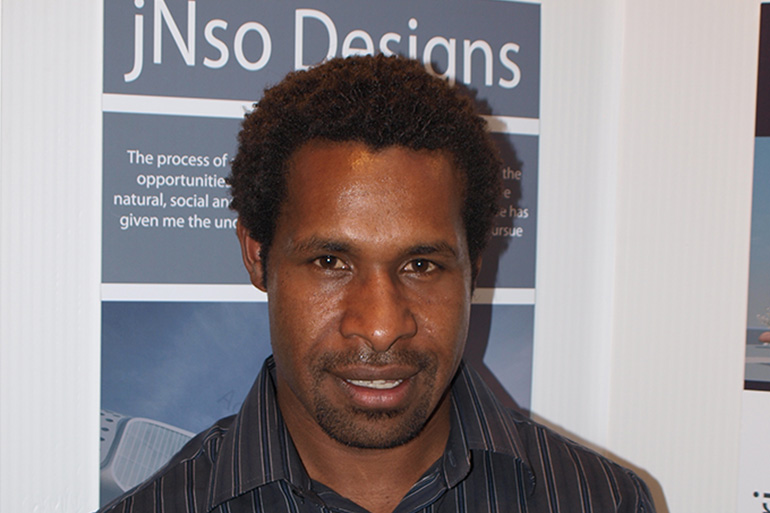 CIT is a good place to start to build up your professional career. I am so happy that I studied and CIT and I have no regrets.
About CIT
When you were making your decision to come to Australia to study, what made you choose the Canberra Institute of Technology?
I've been living in Canberra for 3 years now working with builders. I looked into CIT and searched through the course guide and found the Advanced Diploma of Building Design. I'm so happy I chose this course.
Compared to your learning experiences in your home country, how were the teaching methods at CIT different?
The facilities are great; we don't have much in my country. Studying at CIT was a great challenge and I enjoyed learning new things every day. I really enjoyed all the computer programs as I never grew up with a computer.
I get along really well with everyone in my class. It feels good because it provides a good learning environment. When I needed help I could ask anyone. Everyone was friendly which was the best part of this course. I'm missing all my friends from school now I've finished studying.
Describe your first impressions of CIT?
I was nervous in my first class with the other students but everyone was friendly and I developed a good relationship with everyone. CIT became my home.
What did you enjoy the most about studying at CIT?
Though the workload kept me busy I developed many friendships with students and staff. There were lots of international students like me to share and talk about our experience. Experiencing the different cultures and different people was great. I really liked that part.
What part of your course do you enjoy the most and why?
The best part of my course was leaving the classroom and going onto job sites to see construction procedures. I also enjoyed the class presentations and I liked listening to everyone's and then getting constructive feedback from staff and students because I saw many different perspectives and learnt a lot.
Also, as part of our course we had to complete 5 weeks or 198 hours of work placement. I worked at an architecture firm which gave me so much experience in the industry.
What skills did you gain during your course? Do you feel as though these skills have helped prepare you for the workforce/further study/your future direction?
After completing my course I now feel really confident with computers and have learnt so much about software and computer skills.
About Canberra
Describe your impressions of Canberra?
I consider Canberra to be my second home. It's so easy to get around, easy to find a job and I have so many friends here now.
Goals and Advice
What are your long term goals, and how has CIT helped you to achieve them?
CIT has given me the foundations to open myself up new opportunities. I want to pursue architecture or building and construction management and CIT has helped me to do this. I want to continue with further study at the University of Canberra (UC) or perhaps in Queensland (North Australia) so I'm a little closer to home.
What would you say to other international students who were thinking about coming to CIT to study?
It's a good place to start to build up your professional career. I am so happy that I studied and CIT and I have no regrets. It's not just about education but also making friends, feeling supported and having fun. I could recommend CIT to anyone. Give it a go because it's worth it.