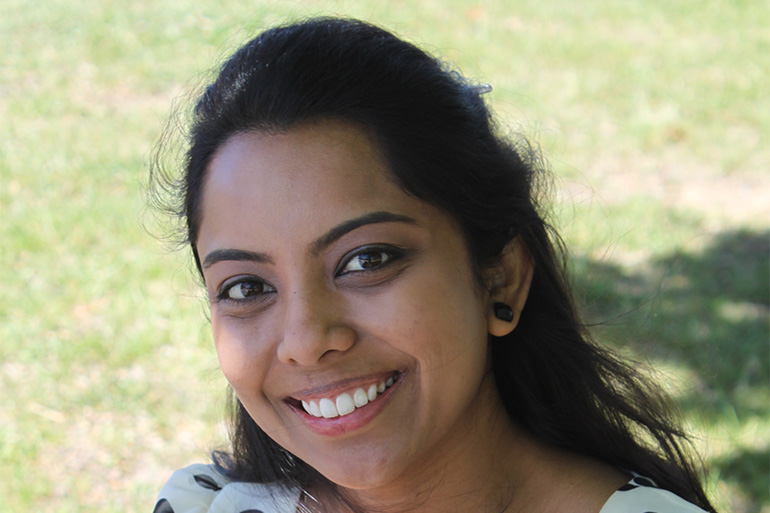 CIT's study pathways to the University of Canberra (UC) helped me to graduate in the Bachelor of Commerce with a fantastic GPA.
The education system at CIT was very different to my home country. The learning and teaching style was very unique and CIT uses a wide variety of teaching methods ranging from grammar, sentence structure, vocabulary, spelling etc.
It was quite challenging for me to study in a foreign language after the completion of all my studies back home in my own language. CIT's teaching and learning is built on two-way communication, where teachers encourage students to discuss and actively engage in learning like tutorials, lectures, audio and visual presentations, small/large group discussions, independent learning etc. I experienced learning through watching, doing, listening, speaking, researching and writing in variety of class activities.
Group based learning was one of my favourites where I had a chance to share my experience and learning back home with Australian students. The orientation week helped me to familiarise and adapt to the culture in Australia.
We did not have to do much on the computer back home but in Australia it was all done on computer. I didn't have much experience using the Microsoft Office suite but I learnt everything for basic to advanced skills through CIT, which later gave me opportunities and capabilities to obtain work and perform well in all the administration roles at CIT. The technology used at CIT was ultra-modern and current. I was amazed by the experience in using the vast technical aspects at CIT.
Assignments and report writing were challenging to me. The ideas, examples, way of thinking, way of engaging all were very different to back home and it took me some time to understand the teaching systems and methods at CIT. I managed to grasp it fast with help of teachers and my fellow class mates. I believe that CIT's technology offers powerful learning tools that demand new skills and understanding of different characteristics of learning. I had to develop new learning strategies and work hard towards exams and assignments in order to be competent in my subjects
The most challenging part was to adapt CIT's learning style and assessment requirements. As an international student this can be very difficult; education wise and culture wise. The tutorial support and learning support helped immensely and assisted me in gaining excellent marks in all subjects.