Celebrating the achievements of our international students
Published: 22 Dec 2021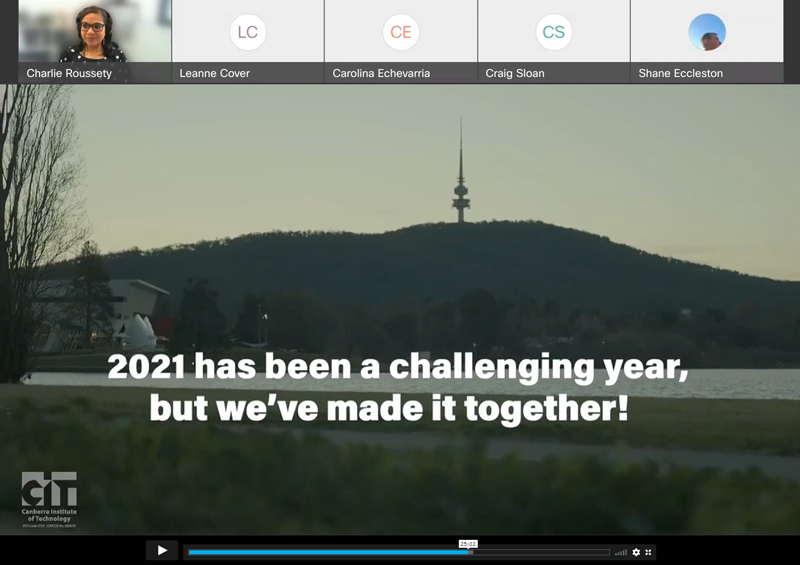 CIT International Celebration of Success
Virtual Event
Many CIT International students attended last week's virtual event alongside their teachers, classmates, Student Advisors, Pastoral Care Officers, Heads of Department and College Directors.
This event was an opportunity for students to reflect on their sacrifices and accomplishments over the past few years and on the hopes and excitement for their futures. In many cases it was the last formal encounter with the CIT community.
It was a successful event with moving speeches from key CIT and student representatives, including:
Charlie Roussety – Director of Ceremonies Introduction & Acknowledgment of Country
CIT Board Chair, Craig Sloan – Introductory Speech
CIT International Student, Carolina Echevarria Philipps – Keynote Speech
CIT Chief Executive, Leanne Cover – Congratulatory Speech
CIT Teacher, Sally Holdsworth – Thank You Speech
---
Thank you to everyone who attended. Wishing you all the best on your future success.